Move as you are
..and this is how we move together
Working at PTV Group, a part of Umovity, means making the world a better place, one trip at a time. And this starts with every one of us. As an international company working across five continents, we're promoting diversity, inclusion and tolerance in all our offices around the globe. For us, everyone is unique and equal, regardless of nationality, culture, language, religion, or sexual orientation. At PTV Group, we're creating an inclusive workplace where every person can feel they belong.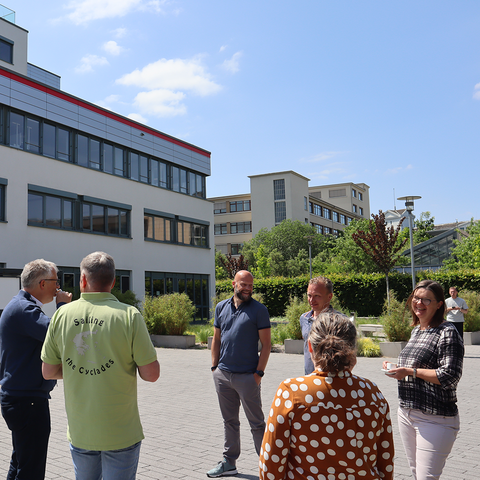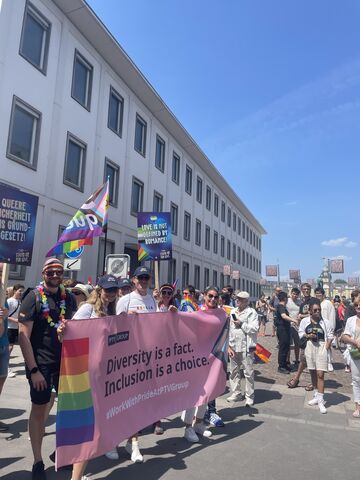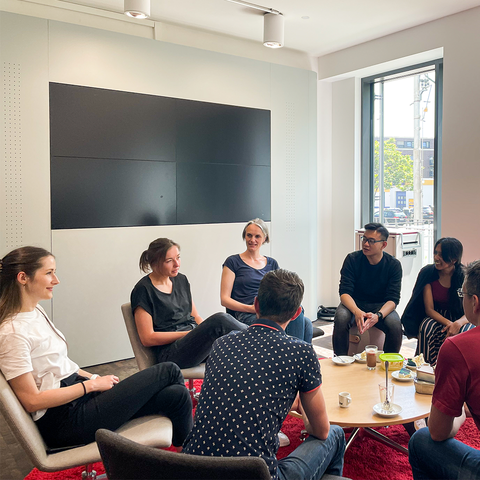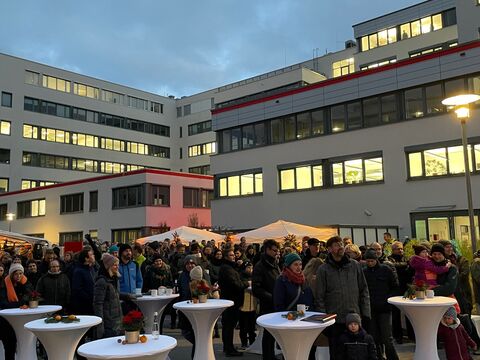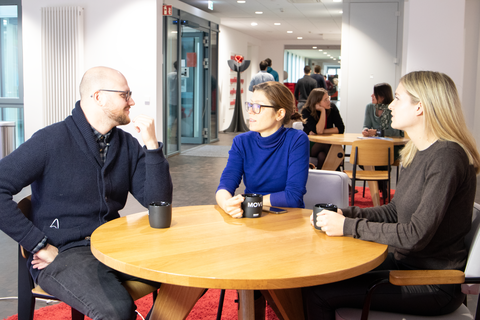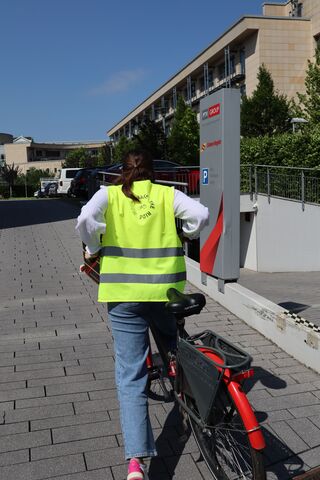 Working at PTV is more than a job - it's a calling that allows me to make a positive social impact. With support and encouragement, I was able to fulfill many exciting positions in the company. And today, I have the chance to contribute to road safety worldwide.
Sofia Salek De Braun
Global Road Safety Ambassador, PTV HQ Germany
My disability was never an issue at PTV. On the contrary: My unique perspective helps my team and myself to develop sustainable and barrier-free mobility concepts - and implement them in our software.
Martin Seeger
Senior Software Engineer, PTV HQ, Germany
Having lived in both the Middle East and Europe, I know that diverse perspectives at work bring better results. PTV enables me to bring my perspective into the table, and help people fulfill their potential through better mobility.
Hussein Hakim Falih
Senior Transport Modeler, PTV Group UK
Our success depends on the talents of employees from countless backgrounds. The best ideas come when everyone feels safe and empowered.
Christian U. Haas
CEO, PTV Group
The PTV work environment reflects our customers: Diverse and multi-cultural. This makes it natural for us to design products that improve mobility for women, senior citizens, and persons with disabilities.
Tiffany Poledor
Marketing Manager, PTV Americas
Starting a job in a new country can be overwhelming. But with support from my PTV colleagues, both in and out of the office, I could focus on developing solutions and adding value to the company – and my career.
Mahdyar Sotoudeh
Senior Software Engineer, PTV HQ Germany
No matter where you come from, you have a place at PTV Group 
What diversity means for PTV Group 
Celebrating our differences 
As a company founded at the crossroads of Europe, ethnic and racial diversity is a major source of our strength. PTV Group has a presence in all continents, and our employees come from dozens of nationalities, cultures, and ethnicities. Our company has zero tolerance toward racism, bullying, and discrimination of any kind. This is ensured by our Code of Conduct, which is introduced to all employees.  
But we go beyond that: Our Human Resources teams support employees who relocate, including with temporary housing for some. AT PTV's German HQ, the working language is English, enabling non-German-speakers to contribute their best. 
Accessibility for all
We value the talents of every employee, and no kind of disability should limit their potential. Our HQ offices and public areas are step-free, and every floor is equipped with an accessible bathroom. In many of the PTV teams, people with disabilities are well integrated and receive active support from their colleagues.  
PTV Group has special arrangements for employees who need to work from home due to medical conditions or need extra time for medical errands. Furthermore, there are special re-integration plans for workers who return after lengthy medical leave.  
We know that mental health is no less important: Managers are trained to identify cases of stress or burn-out – and actively support those who need help. To keep work-life balance, PTV employees are encouraged to take breaks and their rest periods.